Does the talent
can be detected?
Modest winegrowers, winegrowers who are not always aware of their potential or others who are ultra-creative and ambitious, our job is to make them known and to bring them to light!
So yes, at Talentueuse Champagne, the talent is detected and appreciated!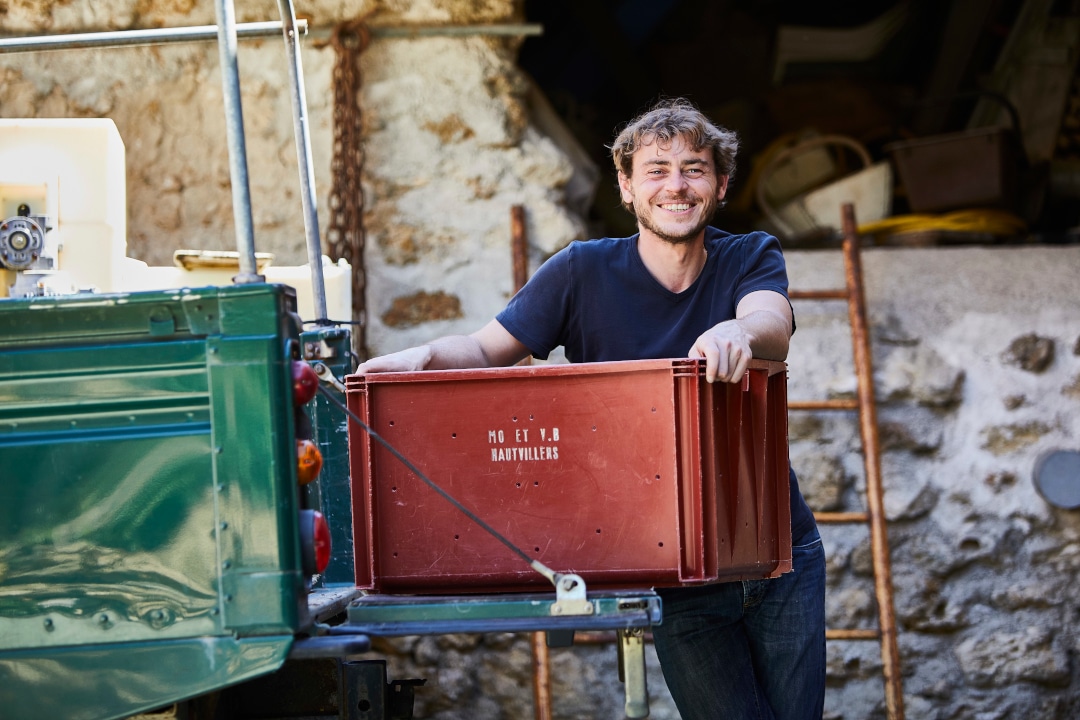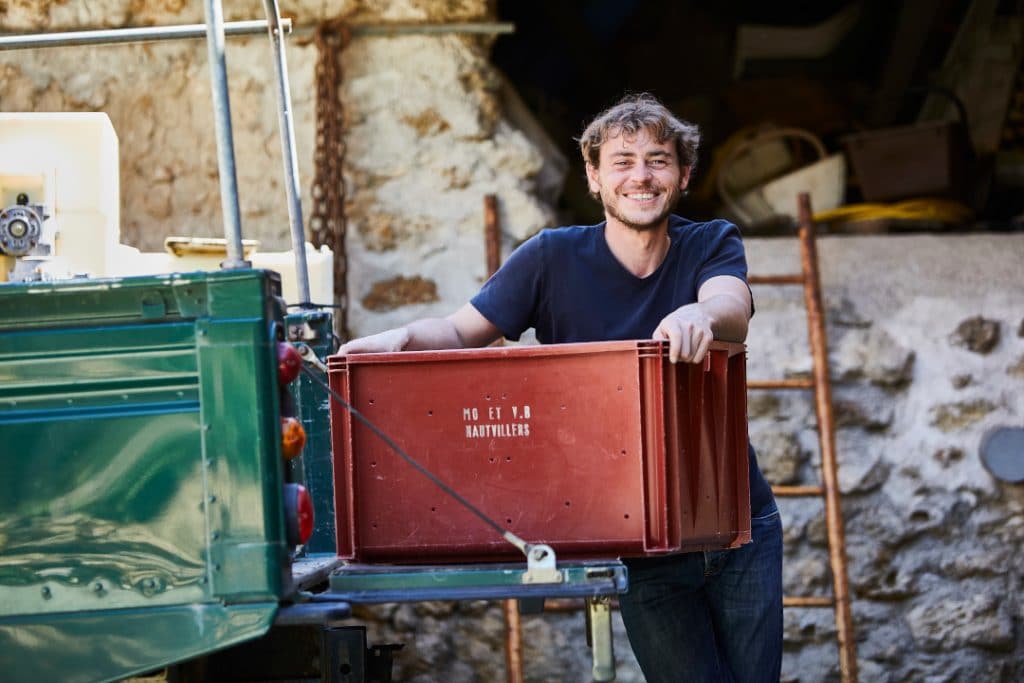 Many talents,
One philosophy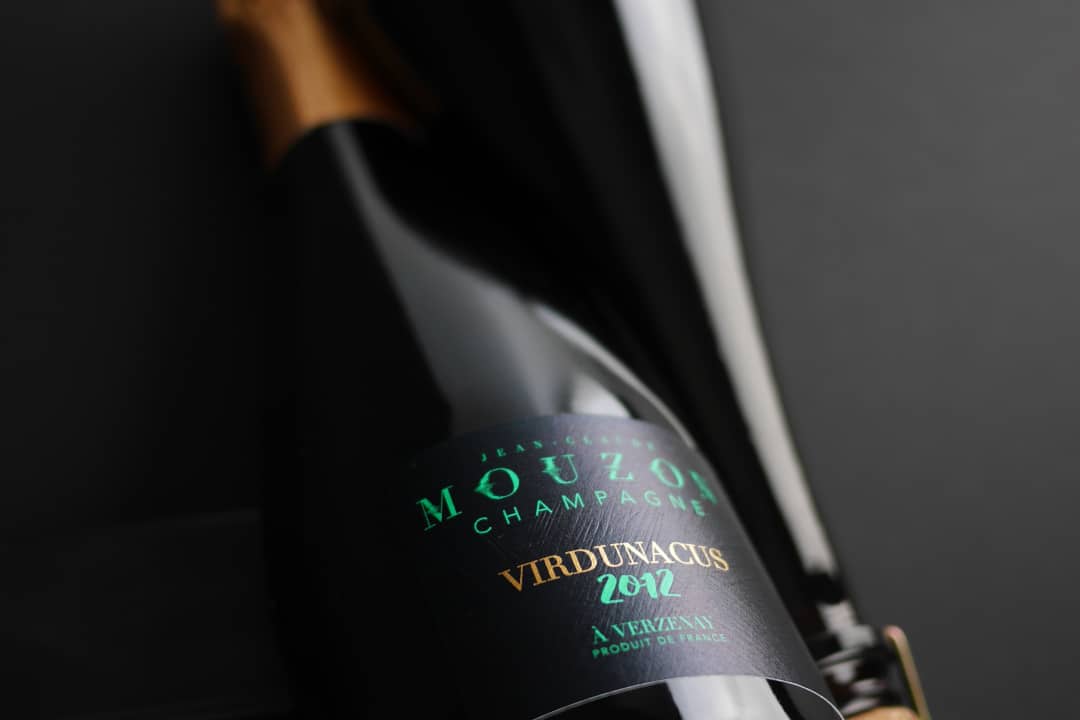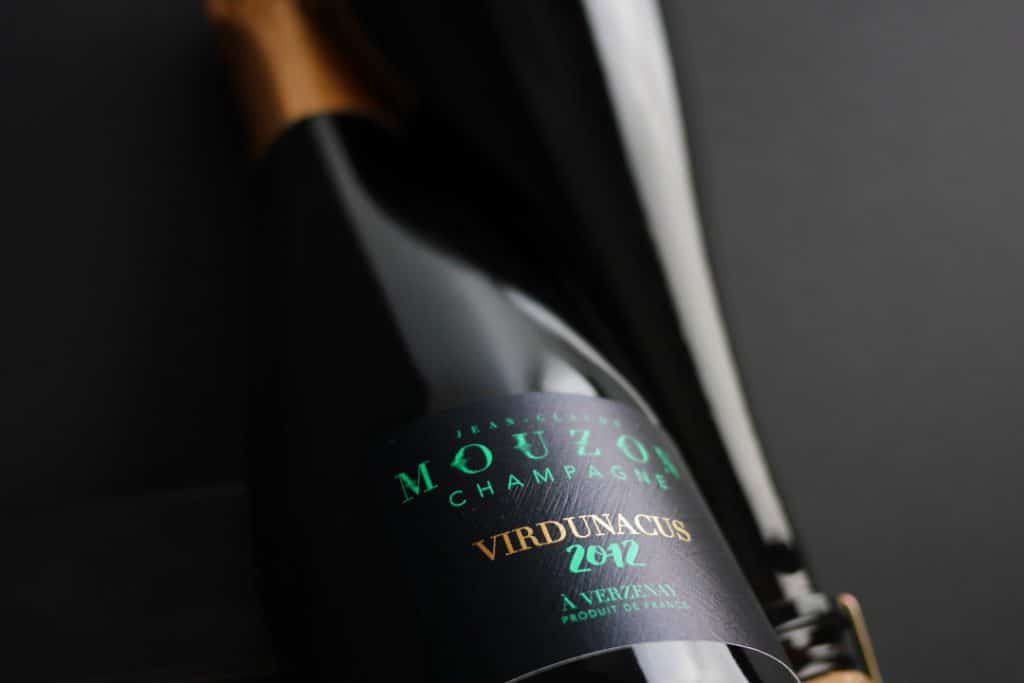 First of all, in order to make our choice, we meet the winegrowers: if we have a good feeling, if the communication is flowing, if we share the same values and if the brand name is ready to be put on the market, then we move on to step 2.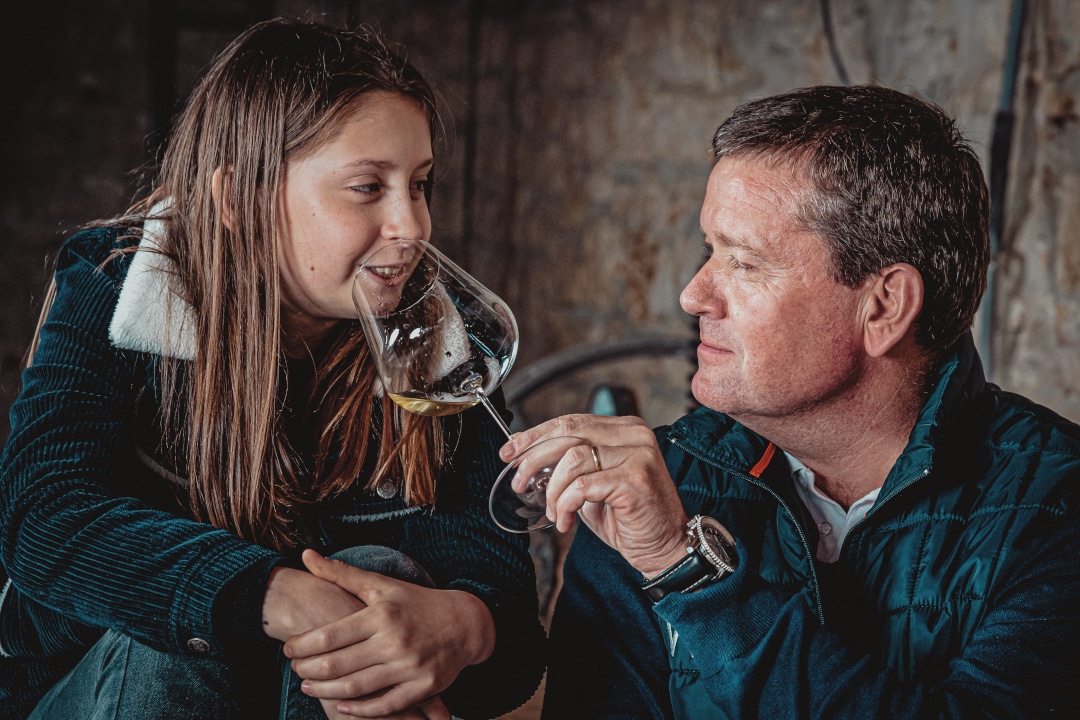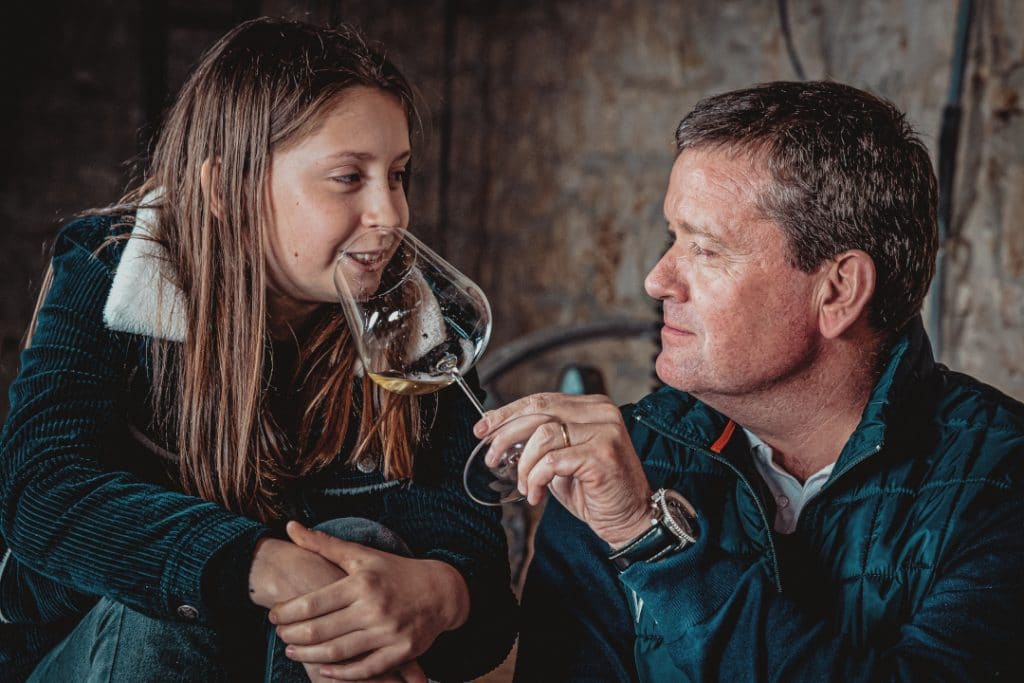 The tasting: between professionals, with and without the winegrower, in a dedicated place and also in their estate… The cuvées are assessed: Do we like it? Does it suitable for our portfolio? Will it reach our partners for sure? Then we move on to the next step!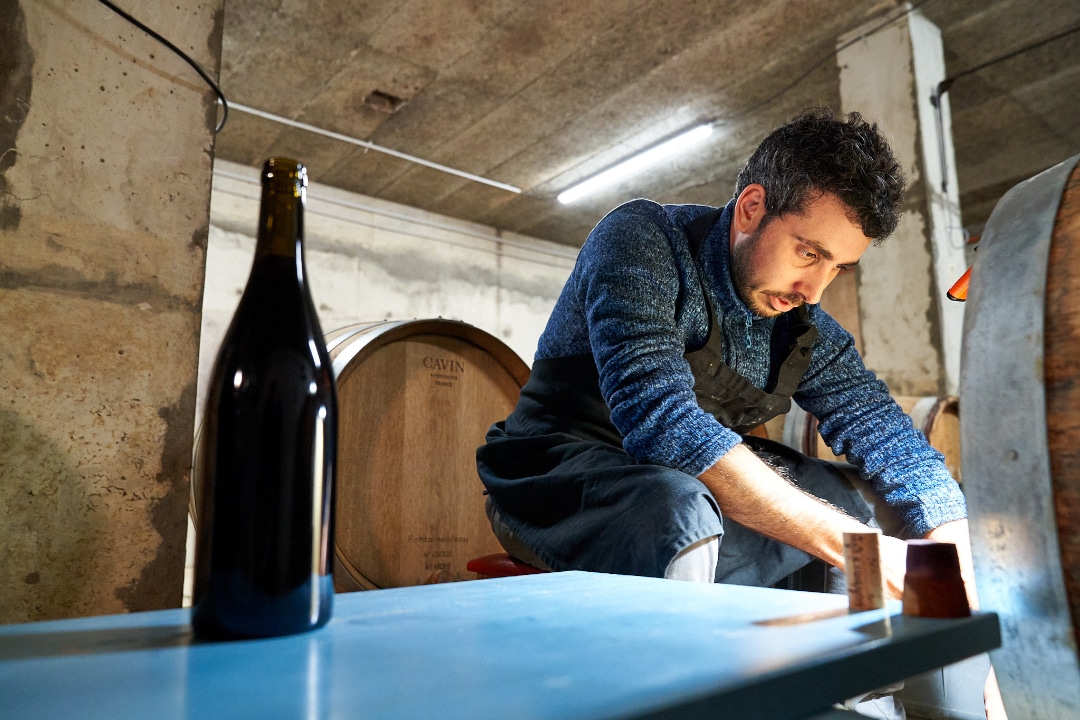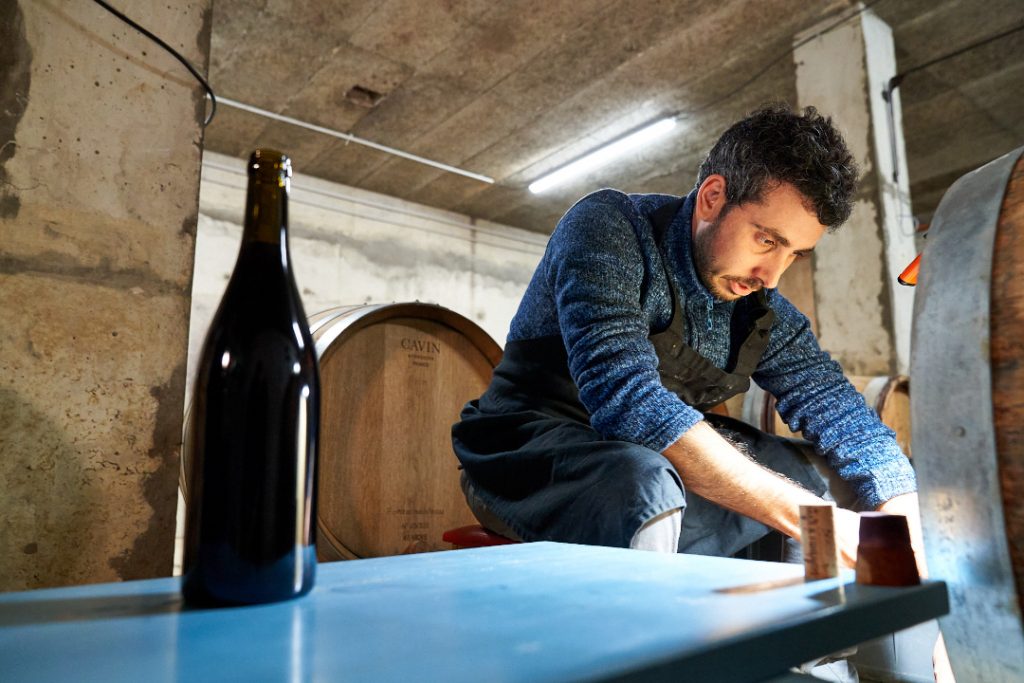 The next step is the validation of the partnership. Our winegrowers get involved in the project, work together to entrust us with all or part of their range (assignments) and to meet the Talentueuse Champagne's work philosophy.
… And above all, wonderful encounters, both human and gustatory!
Chardonnay, Premier Cru, Brut - Montagne de Reims
Eternel optimisme
Brut, Grand Cru - Montagne de Reims
Blanc de Noirs
Vinified plot by plot, No dosage, Montagne de Reims
Le Haut Belai
Red Coteaux champenois, Vallée de la Marne
Le sens du présent
Organic wine, Pinot Noir, Single-terroir, Brut
– Vallée de la Marne
Mon rosé de saignée
Rosé, Premier Cru, Brut
– Montagne de Reims
Trois sœurs
Soléra method from 1980 to 2013, Extra-Brut
– Montagne de Reims
Rétrospective
Blanc de Blancs, Oak cask,
Vinified plot by plot, Brut
– Sézannais
L'arc-bouté
Chardonnay-Pinot Blanc, Brut
– Côte des Bar
Secret d'éclairés
Blanc de Noirs, Grand Cru, Vintage, Single-Terroir, Extra-Brut
– Montagne de Reims
Obsidienne
Grand Cru, Vintage, Extra-Brut, Single-terroir
– Montagne de Reims
Virdunacus
Dry, 3 grape varieties
– Vallée de la Marne
Gebo
Vinified plot by plot, No dosage, Grand Cru
– Montagne de Reims
Cuvée 045
Grand Cru, Blanc de Blancs, No dosage
– Côte des Blancs
Lilyale
Chardonnay, Premier Cru, Brut - Montagne de Reims
Eternel optimisme
Brut, Grand Cru - Montagne de Reims
Blanc de Noirs
Vinified plot by plot, No dosage, Montagne de Reims
Le Haut Belai
Red Coteaux champenois, Vallée de la Marne
Le sens du présent
Organic wine, Pinot Noir, Single-terroir, Brut
– Vallée de la Marne
Mon rosé de saignée
Rosé, Premier Cru, Brut
– Montagne de Reims
Trois sœurs
Soléra method from 1980 to 2013, Extra-Brut
– Montagne de Reims
Rétrospective
Blanc de Blancs, Oak cask,
Vinified plot by plot, Brut
– Sézannais
L'arc-bouté
Chardonnay-Pinot Blanc, Brut
– Côte des Bar
Secret d'éclairés
Blanc de Noirs, Grand Cru, Vintage, Single-Terroir, Extra-Brut
– Montagne de Reims
Obsidienne
Grand Cru, Vintage, Extra-Brut, Single-terroir
– Montagne de Reims
Virdunacus
Dry, 3 grape varieties
– Vallée de la Marne
Gebo
Vinified plot by plot, No dosage, Grand Cru
– Montagne de Reims
Cuvée 045
Grand Cru, Blanc de Blancs, No dosage
– Côte des Blancs
Lilyale