The winegrowers
who have some
Don't we all
dream

about being

skilled

in something?
Or to be recognized for a special capacity ? To be talented means to have this remarkable ability whether inherited or achieved, which sets up apart, in a special field.
Well then, they do not only dream about it : Talentueuse Champagne's winegrowers definitely have got some talent!
They are gifted for creating wines and so we are for finding and marketing them.
Talentueuse Champagne's stakeholders are serious about making you discover their great finds, shaking hands with their winegrowers and answering to your needs (trade and human relations, one-point picking for all brands, product mix…) and much more!
And as for you, have you got some Talentueuse Champagne's winegrowers ?
In France
And Internationaly
Talentueuse Champagne is a duo composed of Julie Barrier-Marano and Virgile Lacroix, the two founders, partners since 2015. While they have been working together in their communication and marketing agency, Cidéo, they visited the international fairs, cross-checked the data from more than ten years and had one wish: bringing out the talented Champagne winegrowers on the French and international markets.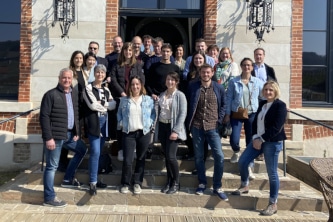 Not think twice: they founded Talentueuse Champagne (by Cidéo Distribution), as a partner of the valuation and the bringing to market of talented winegrowers.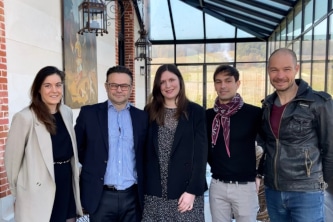 Their headquarters are located in Aÿ, a Grand Cru village, at the heart of the Champagne vineyard: having their feet in the terroir, they perfectly know the product, its producers and the designation of origin.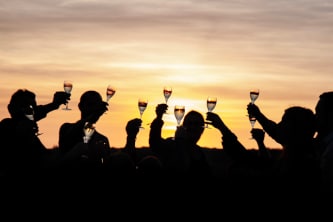 They have a team working with them: sales managers, agents and experts also involved in the mission to reach professionals (importers, food service industry, wine merchants…) and guarantee the good organisation and reactivity of the profession.